Oil Immersed Transformers
Extra High Voltage Transformers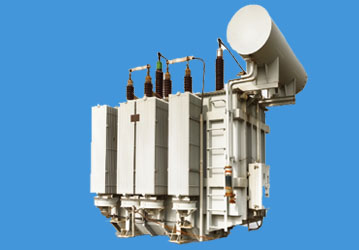 Conventionally oil cooled Transformers are categorized into Extra High Voltage, Power & Distribution Transformers.
All the Transformers of primary voltage class from 66kV and above are conventionally termed as Extra High Voltage (EHV) Transformers. These transformers are generally used for stepping down voltage from Transmission lines. EHV transformers generally have force cooling and on load tap changer. We at Telawne, have facility to manufacture up to 50MVA, 132kV Class EHV Transformers.
ASSURED FEATURES:
Highest dielectric insulation property to withstand Lightening Impulse.
Pre heating of coils under vacuum as to achieve desired compression height and maximum shrinking of coils.
Permali wood clamping rings for uniform compression of primary and secondary windings.
Coil clamping screws for sustaining high mechanical strength due to short circuit forces.
Adequate ducts between layers, coils, discs for maximum oil flow and reduced hot spot temperature.
Step-lap designed CRGO laminations for lower losses and excitation current.
TECHNICAL SPECIFICATIONS
Ratings
UPTO 50 MVA
Voltage Class
UPTO 145 kV
No of Phases
3 Phase
Frequency;
50/60 Hz
Applicable Standards
IS 2026, IEC 60076, ANSI, IEEE
Insulating Fluid
PCB FREE Mineral Oil, both inhibited & uninhibited, as per IS 335/IEC 60296 and customer requirement, ASTM D-3487.
Cooling
ONAN/ONAF