DRY TYPE (VPI)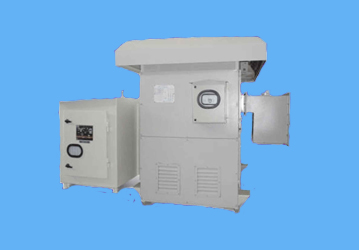 We at TELAWNE manufacture both hermetically sealed, corrugated radiator type and conventional open enclosure type vacuum pressure impregnated dry Transformers. These Transformers are specifically needed in distribution network for feeding basements or stilts of high-rise buildings, hotels, Malls, stadium, air ports, chemical & refinery plants. weight & quantity details along with standard losses for conventional 11KV, Dry Type (VPI) Transformer (off circuit Type).
Click Here Download Catalogue
ASSURED FEATURES:
Windings are electrically balanced to minimize axial & radial short circuit forces.
Coils are held rigidly in place between insulators clamped to the upper and lower core frames under high compression.
Polyester resin or thixotropic epoxy resin impregnation or silicon varnish as per the application is used.
High temperature resistant materials are used including Nomex Aramid papers, silicone coated fibre glass and pressure sensitive glass tape.
Adequate ducts between coils, discs for maximum air flow and reduced hot spot temperature. Step-lap designed CRGO laminations for lower losses and excitation current.
TECHNICAL SPECIFICATIONS
Duty, Type
Outdoor / Indoor Ground Mounted Type
Voltage Class
UPTO 22 kV
No of Phases
3 Phase
Frequency;
50/60 Hz
Vector Group
Dyn1 or Dyn5 or Dyn11 or any specific
Class of Insulation
F or H with Temp Rise of 90 or 115 Deg C or as per customer requirement
Tap Changer Type
Off Circuit Type or On Load Type
Tapping Range
+ 2.5% X 2 for OFF CIRCUIT TAP CHANGER or + 2.5% X 2 & - 2.5% X 6 for OFF LOAD TAP CHANGER or as per customer requirement
Winding Material
Aluminium Or Copper with multi paper NOMEX-ARAMID covering